meet the doctor
.
approach
credentials
family
Dr. Josh Johnson earned his Doctor of Dental Surgery degree from the University of Washington in 2002. After graduating at the top of his class, he continued his training at the University of Michigan, where he received a Master's of Science in Orthodontics in 2005.
Dr. Johnson is devoted to lifelong learning and has completed extensive, continuous education to bring the latest, innovative treatment options to his patients in an environment that is comfortable, enjoyable and focused on bringing out the best in each patient's unique smile.
Dr. Johnson belongs to the American Association of Orthodontists, Pacific Coast Society of Orthodontists and Washington State Society of Orthodontists.
When not in the office, Dr. Johnson derives great joy from spending time with his family and supporting their interests. He also enjoys reading, playing the guitar, cycling and golfing.
technology
.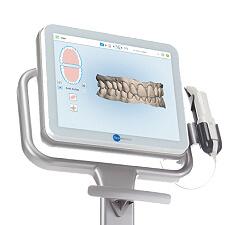 No more goopy dental impressions! At Josh Johnson Orthodontics, we use the iTero digital scanner. This state-of-the-art device digitally captures detailed, 3D images of your teeth and gums. Within just a few minutes, the 3D rendering allows us to perfectly plan your treatment and even gives us a simulation of what your best smile can be!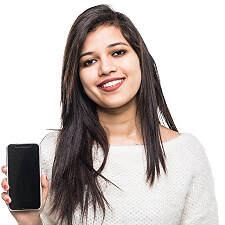 We are the only orthodontist in the Inland NW to offer Dental Monitoring! This is a revolutionary orthodontic monitoring system that allows you to have virtual appointments using the most advanced technology along with the customized care of Dr. Johnson. By using a high-tech app and your smartphone, Dr. Johnson is able to monitor your treatment and progress. Such a convenience for busy families!
testimonials
.
Dr. Johnson and his staff are the friendliest and kindest people you could find. Not only to their patients but to the families as well! Customer service is above the gold standard anytime of the day for emergencies. I can't express how much we appreciate everyone in this practice!
- Mary F.
Love, love, love this office, the staff and Dr. Josh Johnson! They are great at working with busy schedules and Dr. Johnson is meticulous in his work. SO pleased with my kids' smiles. Would HIGHLY recommend to anyone, adults or kids
- Emily S.
Staff made my son's first appointment so comfortable! They were patient and explained everything very thoroughly. Happy we were referred here by our dentist.
- Carrie P.
Dr. Johnson and his staff are all phenomenal! They are patient, caring and do a wonderful job of making the kids feel comfortable and at ease. It is really nice that they explain what they are doing and why, as well as showing images of the mouth and how to work towards your goal of a great smile. We always recommend them!
- Stephanie C.
We just finished our second appointment. My 8 year old is getting Invisalign and Josh Johnson Orthodontics has made the process so easy. Their office is immaculate and the staff is friendly and knowledgeable. They explain each process to my daughter so she feels comfortable and knows what to expect. The treatment app (Dental Monitoring) and reward program for my daughter is a BIG bonus and very user friendly. I am extremely happy our dentist referred us here.
- Kassandra L.
Amazing orthodontist and staff. I wouldn't trust anyone else with my orthodontic needs. Dr. Johnson is also doing great things for our community. Thank you Dr. Josh!
- Lisa L.